The CESA Collective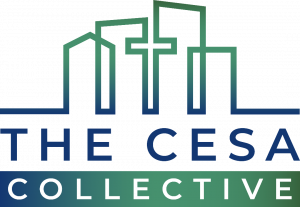 Join us as we continue this immersive community that creates space for ideas to percolate, thoughtful conversations to unfold and a connection to something bigger than ourselves – the advancement of excellence in Christian education.
.
Join The CESA Collective
The CESA Collective will provide content and conversation to cultivate connection and collaboration as we unify our efforts to enhance Christian education, including:
On-demand "Short Courses" on a range of topics curated from the list of needs school leaders have shared including, but not limited to:

A series on strategic planning
Evaluation of the Head of School: The Board's Role in the support and growth of Heads
Better Faculty Evaluations: Mission focus and professional growth
Board Evaluation: The role of self-evaluation in creating and sustaining effective governance
Legal Issues: Parent Relationships and Discipline
Legal Issues: Admissions and Re-Enrollment
Understanding our Students' Experiences with and Beliefs about Gender Identity
Overcoming Challenges to Biblical Unity
Christlike Communication – The Right Way to Have Difficult Conversations
What's Wrong with Anti-Racism and CRT? Why Secular Approaches Fail
8 Steps to Becoming a Racial Reconciler

Live, moderated discussion groups

Online peer-to-peer community "check-Ins"
Who is the Collective for?
The CESA Collective will feature unique strands for each of the following leadership positions, including position-specific discussions based upon a unique set of courses and moderated by our course leaders. While all courses will be available to all registrants, the curated job-specific experience makes the Campus Pass registration incredibly valuable to schools.
Heads of School
Board Members
Lower School Heads/Assistant Heads
Middle School Heads/Assistant Heads
Upper School Heads/Assistant Heads
Academic Dean/Assistant Head
Admissions
Development
Marketing/Communications
CFO's/Business Officers
Christian Life/Student Life/Guidance Counselors
Diversity Directors
Faculty
A Cohort For CESA Schools preparing for the CESA Institutional Review
CESA Member of Council and Candidate Schools will receive their automatic registration link in September 2021.