Dr. Aaron Farrant
Head of School, The Christ School, Orlando, Florida
Dr. Aaron Farrant is the Head of School at The Christ School in Orlando, Florida where he has served the last five year.  Aaron is an ordained minister who served as a pastor in Atlanta.  He also spent time in the business world. He started his own company, worked in sales, as a project manager, and in contract negotiations. He transitioned to education over a decade ago and loves investing in the next generation. He holds a Bachelor of Science in psychology focused on children and adolescent development, a Master of Arts degree in religion and a Master of Religious Education. Aaron also earned a specialist degree and a doctorate degree in educational leadership. He and his wife have been married for 20 year and have two sons.
---


Dr. Jay W. Ferguson, Jr.
Head of School, Grace Christian School, Tyler, TX
Jay Ferguson is the Head of School of Grace Community School in Tyler. Grace Community School is the largest private school in East Texas, serving 1400 students on three campuses from infancy through 12th grade. Jay was a practicing attorney in Dallas and Tyler for ten years before joining Grace Community School in 2002 as its Director of Development. He assumed the full-time Head of School role in fall 2003. 
Jay has written extensively on Christian education and related issues.  He has contributed to Building a Better School, published by Paideia Press, Mindshift: Catalyzing Change in Christian Education, published by Purposeful Design, and Religious Liberty and Education, published by Rowman and Littlefield. He is a regular contributor to Christian School Education and the ACSI and CESA blogs, and writes his own weekly blog. He is an adjunct professor of school law and governance at Covenant College in Georgia, and at Baylor University. He serves on the faculty of the Van Lunen Center at Calvin College, and he has served on the adjunct faculties of Gordon College in Massachusetts, and at Peabody College at Vanderbilt University.
Jay is the Past President of the Texas Private School Association, the Past Chair of the Council on Educational Standards and Accountability, and is the Current Chair of the Association of Christian Schools International. Jay holds a Bachelors' Degree from Baylor University, a Juris Doctor from Texas Tech University School of Law, and a Masters' Degree in Educational Leadership from Covenant College.  He earned his PhD in Leadership Studies at Dallas Baptist University.
---
Barry Giller
Head of School, Charlotte Christian School, Charlotte NC
Since 2010, Barry Giller has served as the head of school at Charlotte Christian School in Charlotte, North Carolina.  Charlotte Christian School serves students in grades JK through 12, and has an enrollment over 1150 students.  Mr. Giller previously served as Headmaster at Christian Heritage School in Trumbull, Connecticut and as an administrator at both Dade Christian School in Miami, Florida, and The Stony Brook School in Stony Brook, New York.  Mr. Giller is a faculty member for the Van Lunen Center out of Calvin University (MI) and teaches in the graduate education program for Gordon College (MA).  He has chaired the executive committee of the Council on Educational Standards and Accountability (CESA) and the board of trustees for the North Carolina Independent School Athletic Association (NCISAA).  Barry and his wife, Lisa, have seven children and one grandchild.
---

Dr. Chris Harmon
Head of School, Mount Pisgah Christian School, John's Creek, GA
Chris Harmon serves as the Head of School of Mount Pisgah Christian School, an early learning through twelfth-grade school. Chris served in leadership positions in schools in Florida and Texas prior to his tenure in Georgia. Chris is a VanLunen Fellow and a Vanderbilt Peabody Summer Fellow. Chris has been the Next Generation Chair for Rotary International and is a board member for Horizons Savannah. Chris was also the first TPSMEA Distinguished Administrator of the Year. Chris earned his Doctor of Education from George Fox University. In addition to his headship responsibilities, Chris teaches a class for Gordon College in the Graduate Leadership Program.

---

Kurt Unruh, J.D.
Founder/Managing Partner, NextEd, LLC., Castle Rock, CO
Kurt is an attorney and was the founding Head of School of Valor Christian High School in Colorado, serving 1200 students in grades 9-12. Sensing a responsibility and passion for advancing Christian schools around the globe, Kurt transitioned from Valor to found NextEd, an educational services company focused on advancing and improving Christian schools and school leaders.
For more than thirty years, Kurt has served in vocational Christian ministry in a variety of contexts, with specific experience in visionary leadership, technology, law, governance and finance. Kurt's great joy comes from creating and advancing business initiatives that serve Christian causes.
Kurt was involved as a Charter member of the Council on Educational Standards and Accountability (CESA) and also served on the Executive Board. Kurt served on the Board of the Association of Christian Schools International (ACSI), the largest association of Christian schools in the world, and joined the staff of ACSI in 2021 as Chief Revenue Officer.
---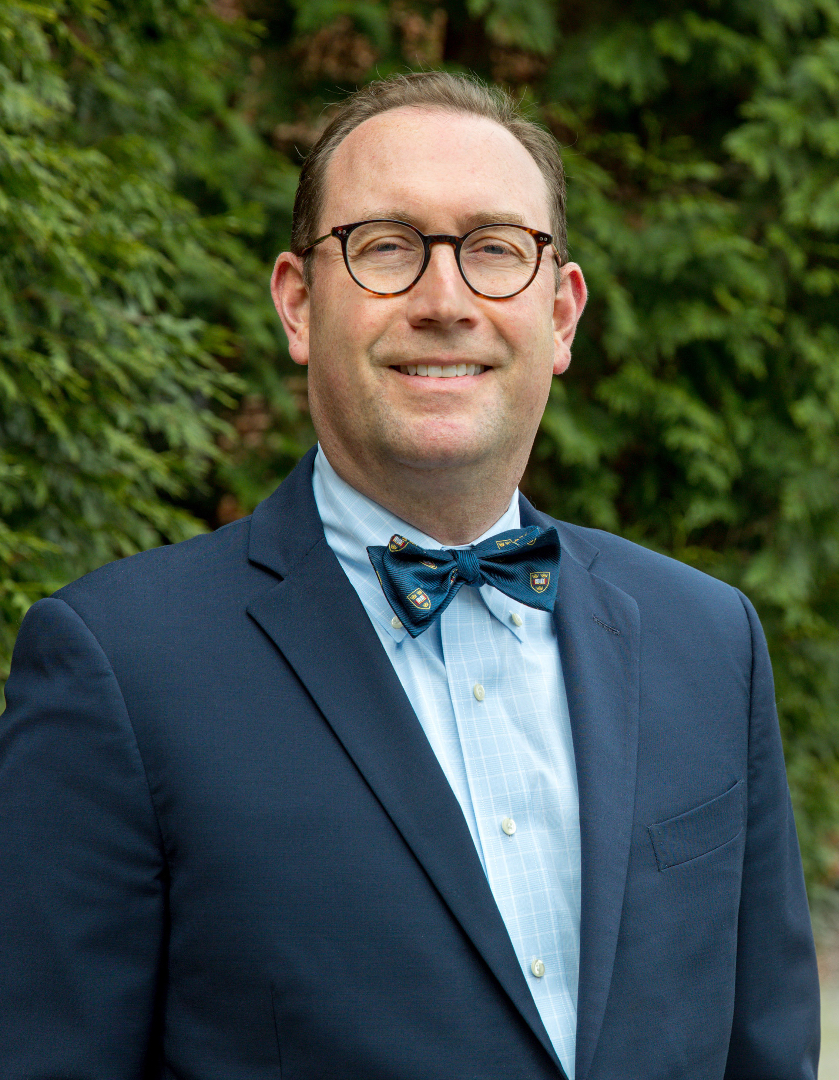 Dr. Timothy Wiens
Head of School, Mount Paran Christian School, Marietta, GA
Timothy Wiens has spent the entirety of his 30-year career in education.  Throughout that time, he has served as a history teacher, coach, dean of students, assistant principal, head of school, and college professor.  Wiens is co-founder of CESA and serves as Head of School at Mount Paran Christian School in Kennesaw, GA. He is married to Katie. Together they have one son, Eliot, and two Great Danes, Lena and Jordi.
Dr. Wiens' Bachelor of Arts and Master of Education degrees were earned at Bethel University; his recent Master of Business Administration (MBA) degree hails from the University of Oxford; his Doctor of Education (EdD) degree was earned at St. Mary's University.
---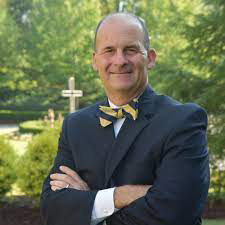 Dr. Jeff D. Williams
Head of School, Trinity Christian Academy, Addison, TX
Dr. Williams is the product of a Christian private school, Trinity Christian Academy in Dallas, Texas.  He studied Telecommunications at Baylor and got a double major in Communications and Christianity from Houston Baptist University.  He then attended Denver Seminary, where he received a Master of Arts and full certification as a psychotherapist.  Dr. Williams had a thriving private practice in Houston for several years, specializing in working with adults, adolescents, and children.  His reputation led to Second Baptist School contracting with him to do parent workshops and staff development.  He was viewed by the school as someone with outstanding abilities in working with students.  He was lured to follow his real passion of working with students and began his journey into Christian education as a consultant, Middle School Counselor, Head of Middle School, and Head of Upper School as well as Head of School. 
Dr. Williams received his Ed.D. in Educational Administration and Supervision from the University of Houston. Jeff and his wife, Allison, have three daughters – two in college at Baylor University, and one that has graduated from Baylor University and currently serves in ministry in Atlanta, GA.
---


Dr. Gary B. Arnold
Head of School, Little Rock Christian Academy, Little Rock, Arkansas 
Through June 2022, Dr. Arnold serves as the Board President of the Council for American Private Education (CAPE) in Washington, D.C., the leading advocacy group for religious and independent schools in the United States.  
Over the past twenty-five years, Gary actively participated in the State CAPE Network as the Executive Director of the Wisconsin Council for Religious/Independent Schools and the Illinois Coalition of Non-Public Schools.
In addition to leading LRCA, Gary Arnold presently directs the Head of School Certification program for the Council for Educational Standards and Accountability (CESA). Gary is also a Founder/Partner of NextEd, LLC, an educational services platform formed to empower schools to achieve their Next and a member of the Core Team of the Christian Education Charitable Trust (CECT) of the Maclellan Family Foundations, advising the CECT Executive Director on strategic initiatives.
Gary and his wife Karen have three daughters, several grandchildren and no pets. After too many winters in Chicago, they have determined the South is a wonderful place to live and serve.
---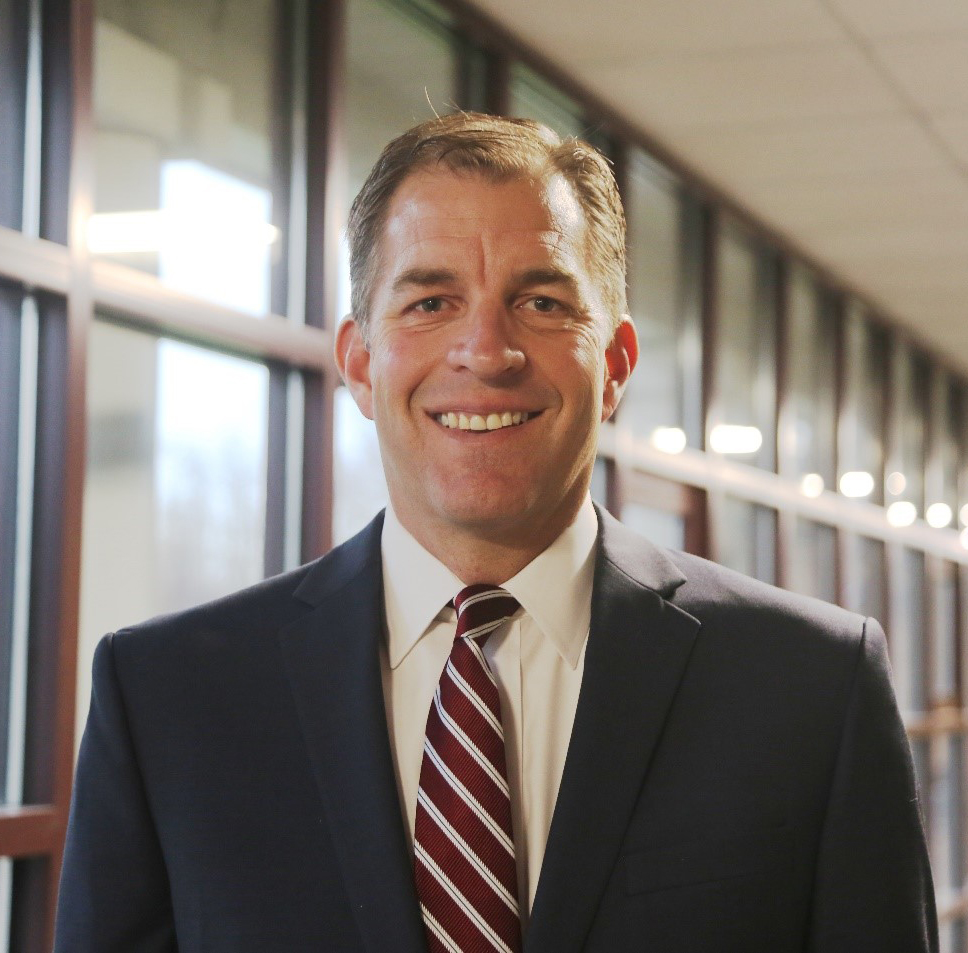 Steve Bult
Head of School, Wheaton Academy, West Chicago, IL
Steve Bult has served as Head of School at Wheaton Academy since 2018.  Before taking that role, Steve served as Principal at Wheaton Academy and teacher, Assistant Principal, and Principal at Chicago Christian High School.  Steve is an alumnus of Calvin College, where he received his B.A.  He then received his M.A. from Governors State University.  Steve has been married to his wife, Pam, for 30 years, and they have three children, all alumni of Wheaton Academy.
---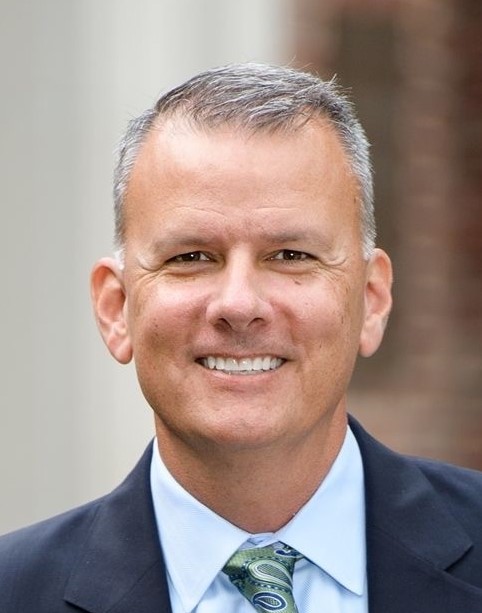 Chris Cleveland
Head of School, Wesleyan School, Peachtree Corners, GA
Chris Cleveland has served as Wesleyan's head of school since 2014. He originally came to Wesleyan in 2002 to serve as middle school principal, became principal of the high school in 2004, and assumed the role of assistant headmaster for advancement in 2010. Originally from Atlanta, Georgia, he earned a bachelor's degree in history from Auburn University and a master's in administration and supervision from the University of Tennessee-Chattanooga. 
In past years, Mr. Cleveland was an assistant coach with the varsity boys basketball team at Wesleyan and has taught history and Bible. He is a member of the Rotary Club of Atlanta, has served as president of the Atlanta Christian School Association, and is a member of the Board of Directors of Georgia GOAL, INC. and Georgia Community Foundation, Inc. Married to Julie Cleveland since 1991, they are proud parents of Kyle '19 and Sam '22.
---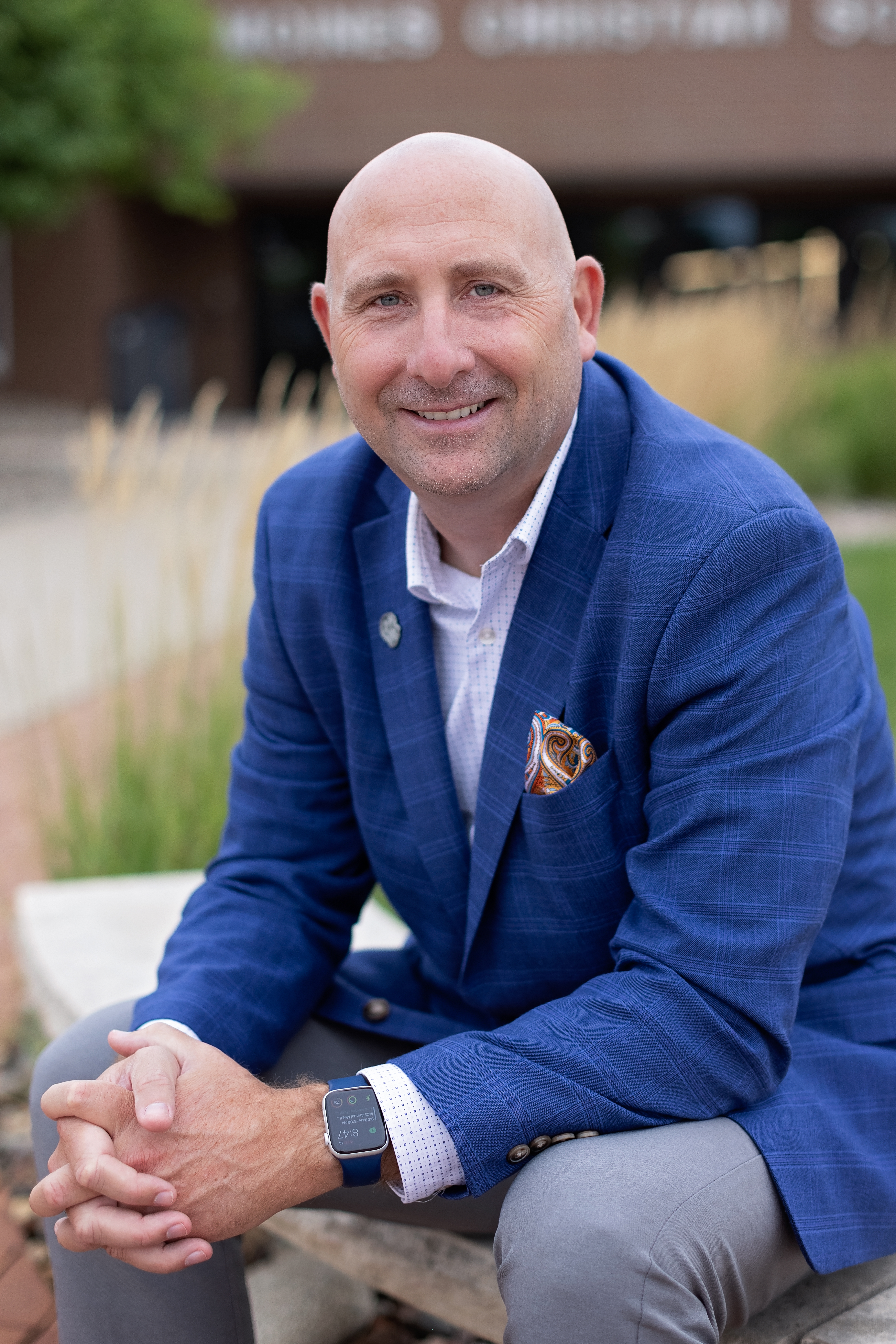 Cade Lambert
Superintendent of Des Moines Christian School, Urbandale, IA
Cade Lambert has served as Superintendent of Des Moines Christian School (DMC) in Urbandale, IA, since 2016. He previously served as Head of School at New Life Academy in Minnesota. His education experience also includes serving as Elementary Principal at DMC and as a public school classroom teacher.
He is passionate about strategically leading organizations in a way that maximizes resources, builds capacity, creates community, and closes the achievement/potential gap. Over his tenure as a school head, he has been involved in three separate capital campaigns. He has led his schools through the strategic planning process and strategic execution. At Des Moines Christian, he is responsible for a $10 million operating budget, more than 1200 students, and more than 200 full and part-time staff.
In addition to his formal work, Cade has served on the Presidential Advisory Team for the Association of Christian Schools International (ACSI) and as a mentor for ACSI's Leadership U, head of school development program. He currently serves on the Council on Educational Standards and Accountability (CESA) Executive Committee, as Board Chair of the Iowa Association of Christian Schools and as an elder in his local church. Cade holds degrees from the University of Northwestern (St. Paul) and Iowa State University in Elementary Education (BS) and Educational Leadership and Administration (M.Ed.), respectively. He and his wife, Jennifer, live in Urbandale with their four children.